How to avoid getting your campaign "DENIED"
If your campaign is getting "DENIED" by our system shortly after creating, it means that our clickers are unable to find your domain name, or the page on which you want to receive clicks in the first 100 results from the keyword.
How to choose your keywords?
Use Google Search Console
Thanks to the Google Search Console, you can see which keywords your domain is referenced on Google for a given location.
Choose the results for the last 7 days or

most recent date

 and sort the positions in ascending order.

If the country you have chosen in your campaign is United States, then sort the keywords in the search console according to the country United States.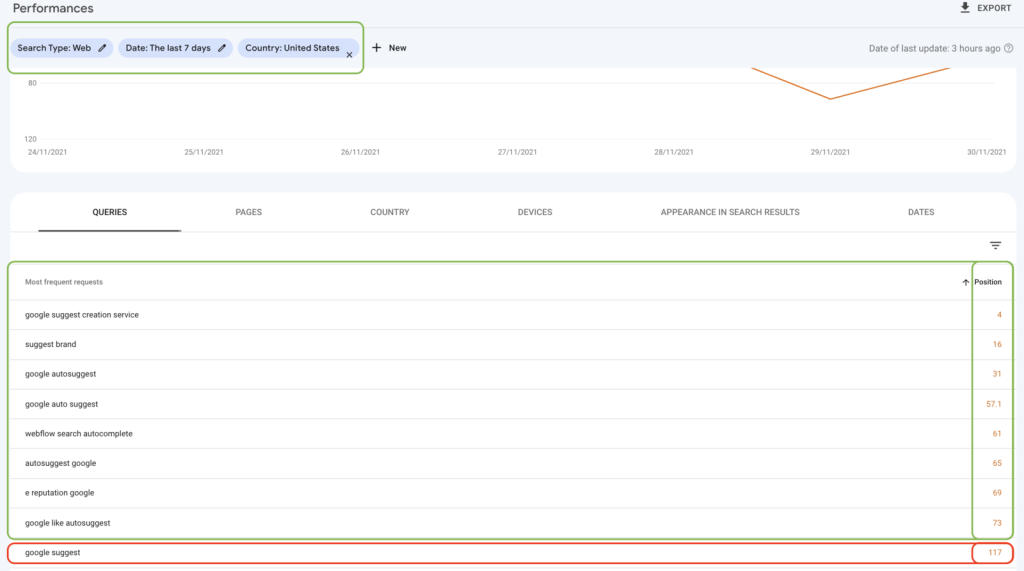 Select only those keywords that are in the top 100 and then create a new campaign.
In our example, all keywords can be chosen except "Google suggest" because it is referenced in the 117th position in the United States.