How to create your first campaign?
Creating a new order is really easy on SparkCliks. In just a few steps, your order will be created and your rankings will start to go up!
Step 1: On the Dashboard page, locate the "New Order" button and click on it.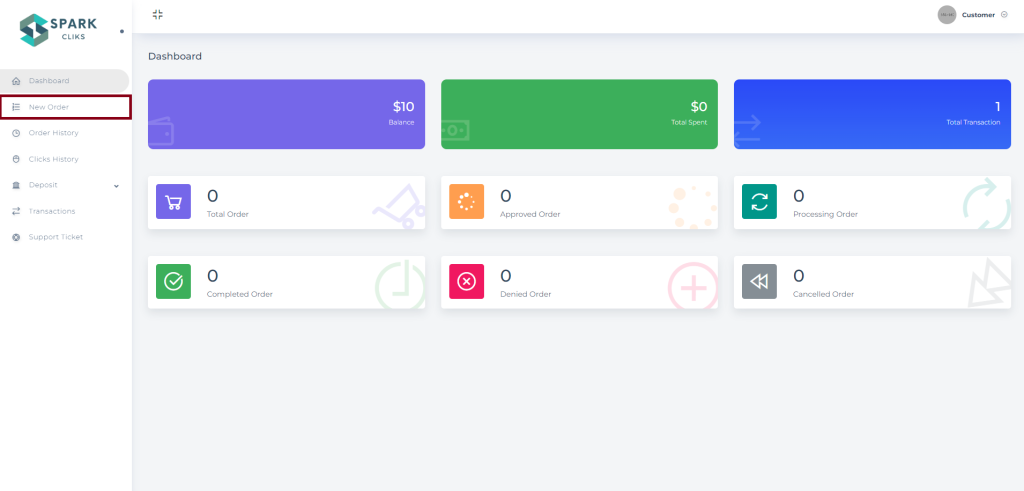 Step 2: Choose a campaign and then click on the Cart icon as shown in the below screenshot.  

Step 3: Fill out the form according to your needs:
Url/Link – We recommend you add your domain "example.com" in the "URL" field
Url/Link #2 – You can Add a second URL in this field.
Keyword Phrase – You should write the name of your brand to start. Be sure to choose a keyword where your website appears on the first 10 pages.


Important: Your site must be ranked in the top 100 on the keyword

Country: Choose the country you would like to rank in.
Clicker Quality: Choose the clicker ip quality.
Mixed Quality – Contains Clickers with IP Quality Low/Medium/High.
High Quality – Contains Clickers only with High IP Quality
Quantity – You can add the total no of clicks or visits you required. For ex, 100 clicks or visits per Day
Number of Clicks/day – For brand awareness, 50 is a good start for the majority of the websites, but it depends on the popularity you already have. If you are Coca-Cola, you can put a higher number here. For other keywords, check our other help guide to know which number you should put here.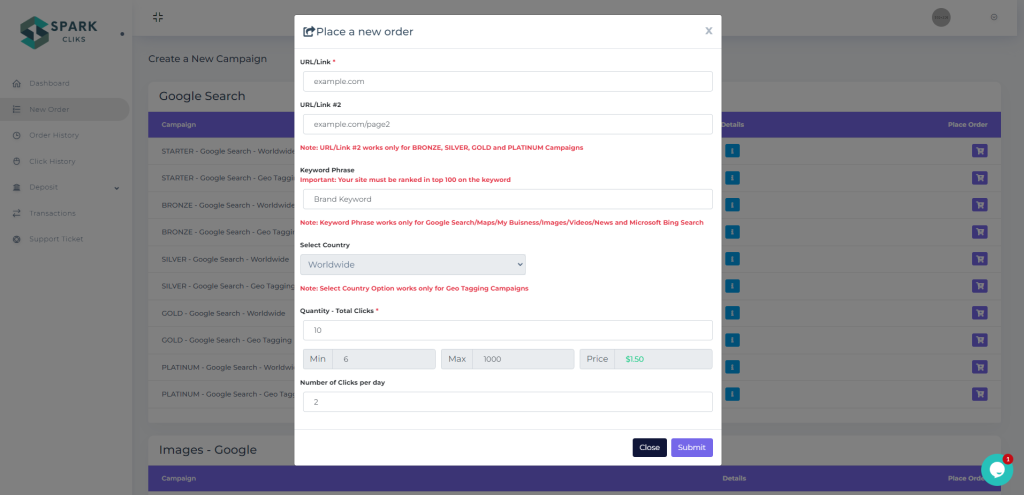 Last Step:  Click on "Submit". That's it, your campaign has been created and is already running!